Thank you to everyone who took part in our Macmillan Coffee Morning; whether you contributed by baking with your children, donating refreshments or simply by being there on the day. We raised a fantastic £327.78 for the charity.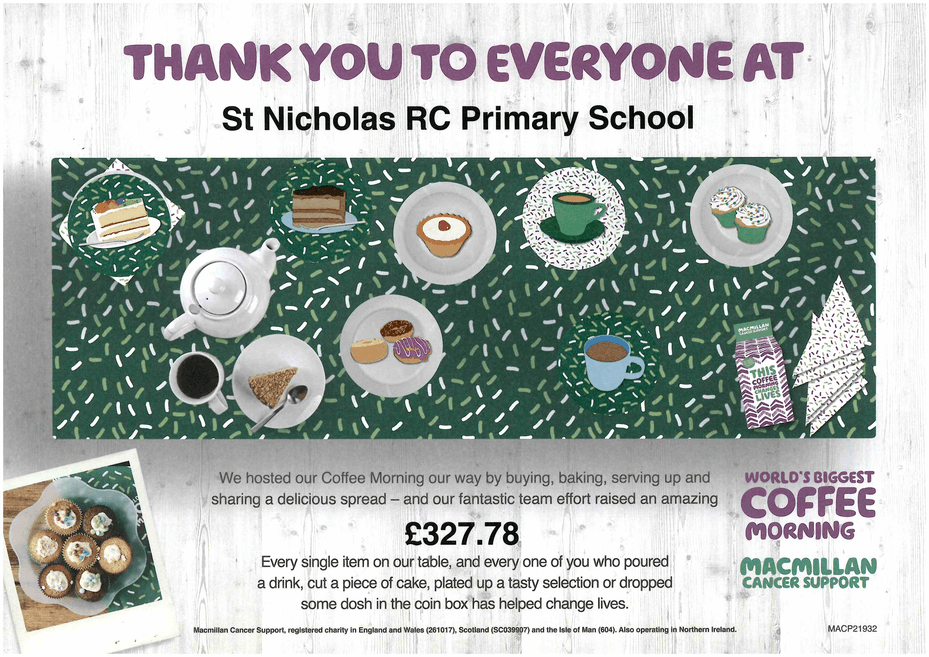 Remembrance Assembly
Please join us for our Remembrance Assembly on Friday 9th November.
Throughout school, children have been reflecting on the First World War Centenary. The children have been creating pieces of artwork, poetry and writing, dedicated to the lives of those involved in the First World War.
The Year 5 & 6 children took part in a special Armistice: 100 Years Project, organised by The Yorkshire Evening Post. Examples of work from across the school will be on display during the assembly and in Mass on Sunday.